Welcome to the Website for the
Mobile Astronomy Resource System (MARS) Truck!
Can't make it out to a Science Center?
Let us bring the Science Center to you!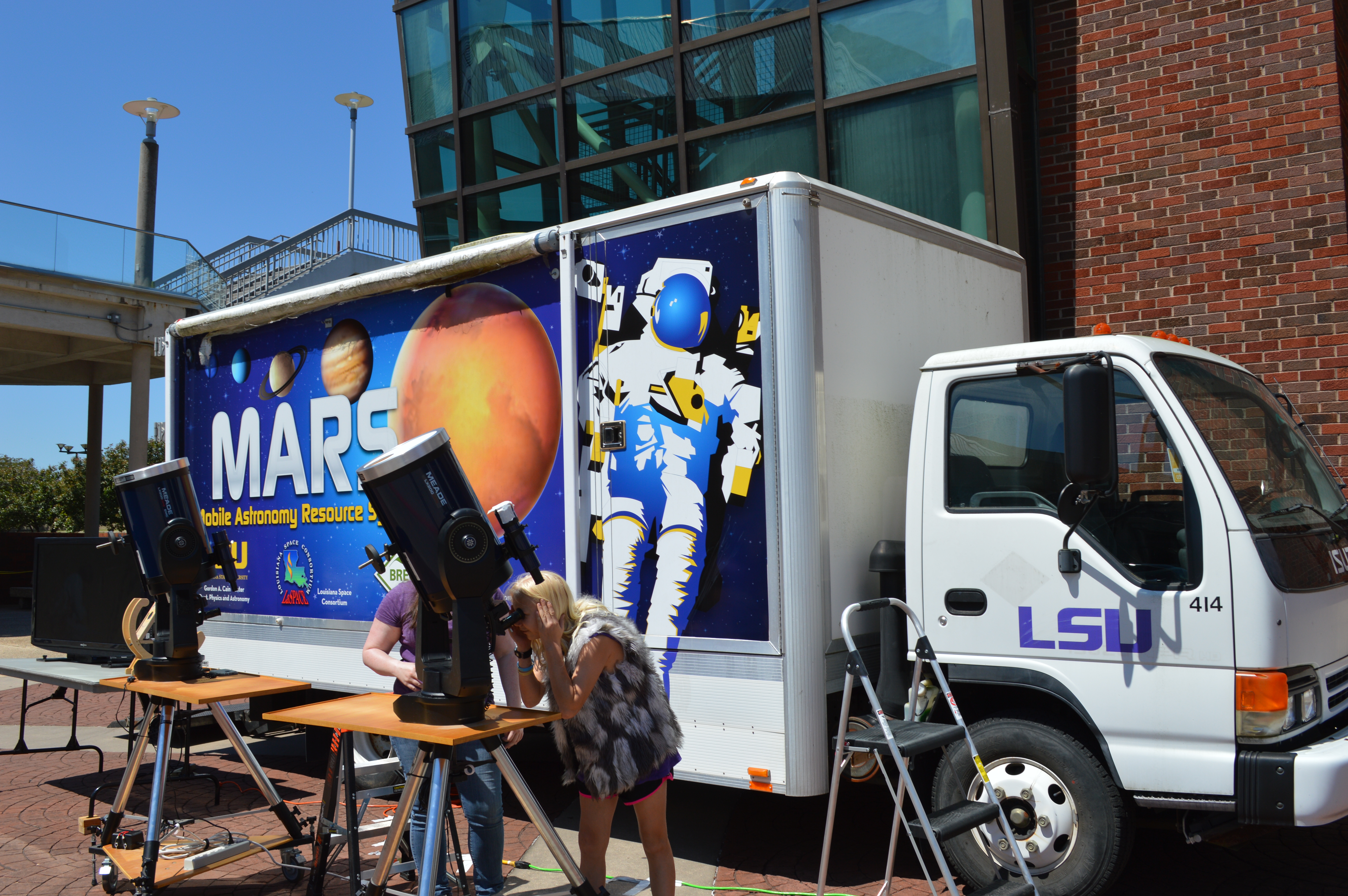 The MARS Truck can travel anywhere in the state of Louisiana for informal science education events. With our telescopes, portable digital planetarium, NISE activity kits, interactive experiments, science demonstrations, and more, we can facilitate any type of event for any age range.
To learn more about what the MARS Truck experience offers, click About the MARS Truck.